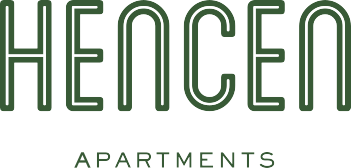 What are the lease terms?
Flexible lease terms based on move in date , contact the leasing office for more information.
What does it cost to move in?
There is one move in fee of $250 due on move in.
Are utilities included in the cost?
Utilities are a flat rate at $150 for studios, $175 for one bedrooms, $225 for two bedrooms, and an additional $25 per occupant.
What's your pet policy?
We have no breed or weight restrictions.
What is your guest policy?
Guests are allowed, residents are responsible for all guests and their actions while in the building.
Do you require apartment renters insurance?
Yes, a minimum of $100,000 liability is required on your renters insurance.
How do I pay the rent?
Rent is paid through the resident portal via e-check, bank account, credit or debit card.
How are repairs taken care of, especially in an emergency?
We have an onsite maintenance team as well as 24/7 emergency maintenance, you can submit a work order via your resident portal or call the emergency maintenance line.
Is there public transportation nearby?
We are within walking distance to 4 major bus stops that service over 25 different bus routes.
How often does rent go up? By how much?
The standard rental increase for Minneapolis is 3-5 percent per year.
What is the parking situation?
We offer assigned underground paid parking.
Are there plans to update the building?
The building is brand new built in 2022.
Is there a penalty for breaking my lease?
The break lease is 60 days notice and a fee of two months rent plus $200, as well as repayment of any concessions given up front.